Interesting February Facts
Our Interesting February Facts for this week cover a variety of fields, from medicine, to genetics and music. There is always something of historical importance happening somewhere in the world. In the Irish Newspaper Archives you can find out what the Irish reactions or opinions on these events were, and how they were presented at the time.
23rd of February
It has been over 61 years since the new polio vaccine was administered for the first time, in Pittsburgh, Pennsylvania. The vaccine developed by Dr Salk, sparked the hope that this will be the end of polio.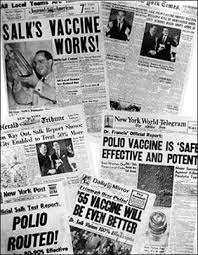 24th of February Continue Reading