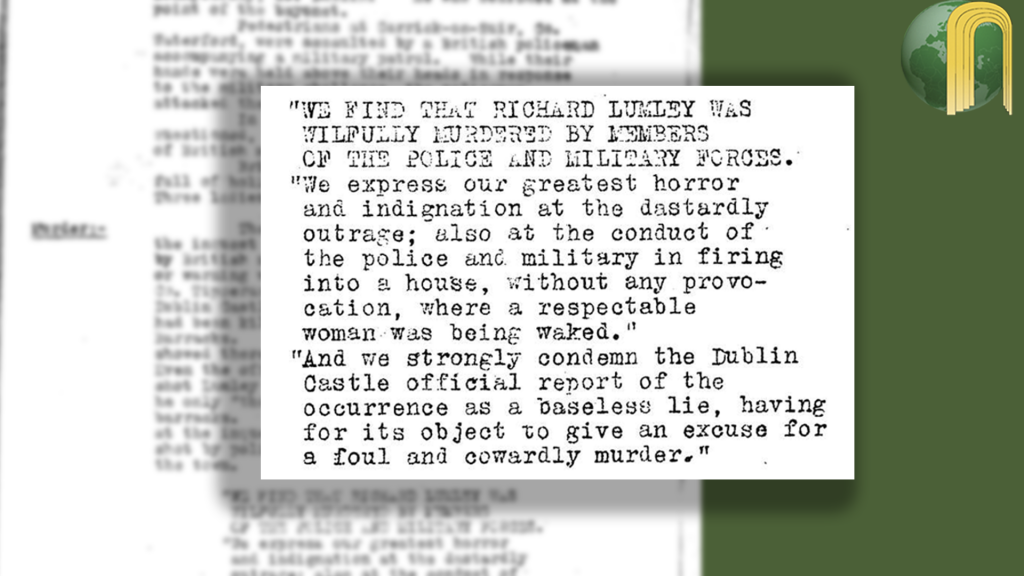 After almost eighteen months of conflict, the Irish War of Independence showed no sign of abating in July 1920. This would be another month of murder and mayhem, and in terms of engagement with the police and military the IRA inflicted almost a dozen deaths during July alone. The military naturally struck back and a month of raids and destruction followed with the civilian population bearing the brunt of most of the violence and intimidation.
The sinister turn in tactics by both sides during the War of Independence was exemplified in the murder of Richard Lumley in Holycross, county Tipperary who was shot coming form a wake on the morning of July 4th. In the aftermath of the murder the military claimed that Lumley had been shot during a failed attempt to the burn the RIC barracks in Holycross, but this assertion was proved to be false at the subsequent inquest to his death. The verdict of the inquest was that:
We find that Richard Lumley was willfully murdered by members of the Police and Military Force. We express our greatest horror and indignation at the dastardly outrage, also at the conduct of the police and military in firing into a house, without any provocation, where a respectable woman was being waked.
The inquest also attacked Dublin Castle officials for the initial reports which suggested that Lumley had been killed in the midst of carrying out a raid or causing damage to the barracks. As late as March 1921 the murder of Lumley was raised in the House of Commons by a Mr Mills. Sir Hamar Greenwood claimed that the murder had been committed by unnamed members of the military meaning that it was unlikely that anyone would ever be brought to justice. In 2020, plans are in place in Tipperary to commemorate the murder of Lumley.
Source: Irish Bulletin, 17 July 1920, page 3.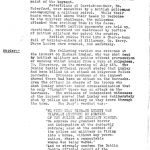 IrishBulletin_17July_1920Page3