Bobby Sands Dies on the 66th Day of his hunger Strike 
Bobby Sands, Roibeard Gearóid Ó Seachnasaigh, was born in 1954 in Rathcoole, a predominantly loyalist district of north Belfast. Robert Gerard Sands was a member of the the Provisional Irish Republican Army. Bobby Sands passed away 05.05.1981 while on hunger strike at HM Prison Maze. It was Bobby Sands 66th day on hunger strike.
Download the main front pages from 05.May.198.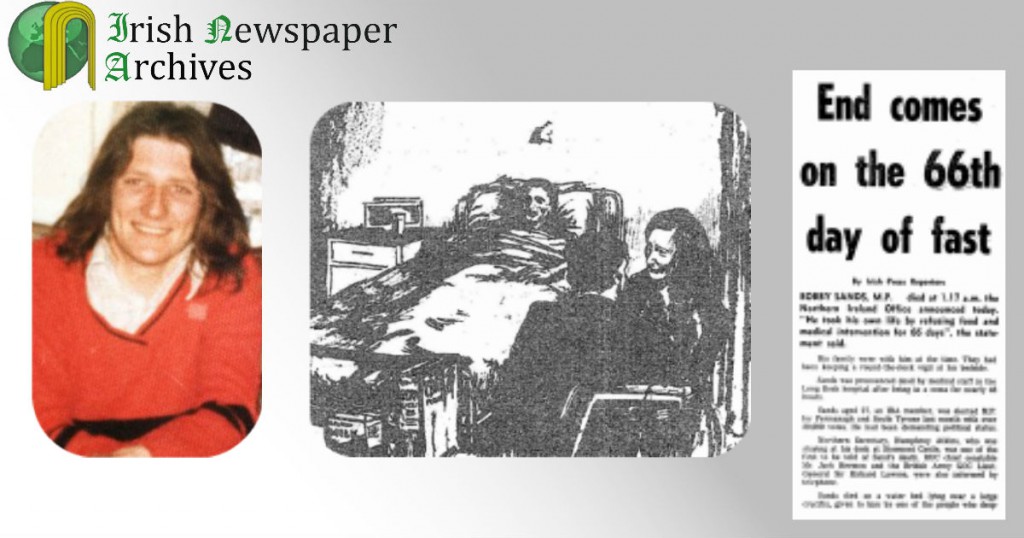 1981 Hunger Strike