Fermanagh Herald

The Fermanagh Herald Newspaper Archive 1903 - Current
The Fermanagh Herald was established in 1902 by the North West of Ireland Publishing Company. The founder Mr Louis Lynch had already established the Ulster Herald Newspaper the year previous. The Lynch family went on to create one of Ireland's largest family owned newspaper group.
The Fermanagh Herald is now one of 5 newspaper titles published by the North West of Ireland Publishing Company and circulates throughout the County of Fermanagh.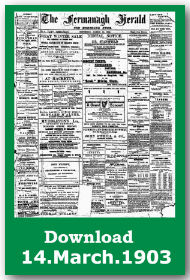 Available on Irish Newspaper Archives
The Fermanagh Herald circulates in the County of Fermanagh which is one of the thirty-two counties of Ireland and one of the six counties of Northern Ireland. County Fermanagh is one of four countries from the North of the country that has a catholic majority and therefore the Fermanagh Herald's orientation was from the beginning; Nationalist.
Through the archive of the Fermanagh Herald newspaper researchers will be able to search and retrieve local stories and view Ireland's rich historical past through the articles produced from the events and periods that have shaped the North of Ireland today.
From its very production, the Fermanagh Herald offered the following sections in its newspaper:
News, sports, events, business notices, advertising, poetry, national news, election gossip, law news, Parliament, markets, fairs, board of guardians, petty sessions, chit chat (1903)
The Fermanagh Herald Newspaper Orientation:
Nationalist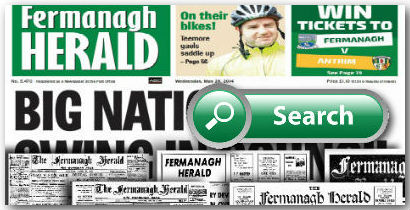 ---
People who viwed the Fermanagh Herald Newspaper also viewed the follwing newspapers:
| | |
| --- | --- |
| | |
| | |
We would like to thank the Waterloo Directory for assisting with the history of this newspaper.