The Freeman's Journal Archive 1763 - 1924













The Freeman's Journal 1763 - 1924
The Freeman's Journal archive is truly one of our most important additions to the Irish Newspaper Archive resource. The Freeman's Journal was established in 1763 and ran continuously till 1924 when it was absorbed into the Irish Independent. The Freeman's Journal ran for 166 years and is an incredible resource for social, political and historical studies offering insight into Ireland's great historical past. The Freeman's Journal is one of the most important newspaper sources for Irish Historical Studies.
A strongly nationalist newspaper the Freeman's Journal will always be associated with one of the most popular anti-government quotes of the 19th century "no man died of famine during his administration".
This famous quote from The Freeman's Journal was about Sir Robert Peel and his solution to establish food depots during the Great Irish Famine.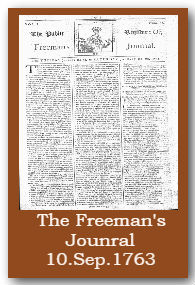 The Freeman's Journal supported the Land League movement and played a crucial part in advertising the Land Leagues meetings, attracting a wider audience of farmers in need of help and aide.
During its publication, The Freeman's Journal 1763 -1924 reflected the political and cultural life of Ireland's mainstream.
An organ for many of Ireland's movements it supported the Patriot Movement during Grattan's parliament and later supported O'Connell. The Freeman's Journal chronicled the events during the Great Famine.
Join the Irish Newspaper Archives resource and get access to the entire publication of the Freeman's Journal 1763 – 1924 and over 9 million pages from Irish Newspapers spanning 300 years.
The Freeman's Journal's Orientation:
moderate, Whig (1812); Liberal (1880s); critical of empire (1840-1880s); nationalist, Catholic, Parnellite (c.1889); anti-Parnellite (1890)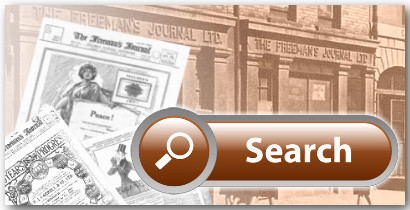 ---
People who viewed The Freeman's Journal also viewed the following newspapers:
| | |
| --- | --- |
| | |
| | |