The Kerry News Newspaper Archive 1894 - 1941
The Kerry News Newspaper was published twice a week and circulated in Counties Kerry, Limerick, Clare and Limerick. The proprietor of the Kerry News was a Mr. John Quinnell who also owned The Kerry Weekly Reporter and The Killarney Echo. The Kerry News reported in 1912 that John Quinnell had passed away.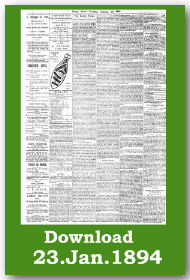 The Kerry News is a fantastic source of local, national and international news as it got a supply of general news by telegraph each evening for publication. The newspaper also provides details on court room events and much more.
Kerry News Prospectus Page 2 January 23rd 1894:
"Today, for the first time in the history of journalism in Kerry, is published a half-penny newspaper...it is intended that the News shall be a thoroughly independent sheet, up-to-date in every respect...we shall endeavour to at all times give our readers the fullest and most impartial reports of all matters of interest occurring in Kerry...we have also arranged for a supply of general news by telegraph on the evenings of publication so that our columns at all times may be relied on to contain the latest news possibly attainable, whether local or otherwise"
The Kerry News is one of 19 newspapers from County Kerry available through the Irish Newspaper Archives resource.
The Kerry News Newspaper Orientation:
Neutral, Independent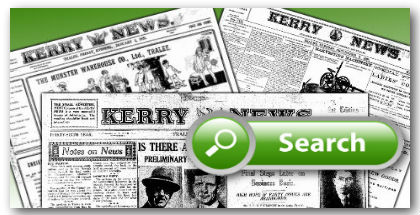 ---
People who viewed the Kerry News newspaper also viewed the following newspapers:
| | |
| --- | --- |
| | |
| | |