The Kerry People Newspaper Archive
The Kerry People is a sister paper of The Kerry Evening Star and the founder of both titles a Maurice P Ryle also owned The Kerry News. Mr Maurice P Ryle was a well known figure in Ireland's newspaper industry and went on to become the editor of the Evening Herald and deputy editor of the Irish Independent.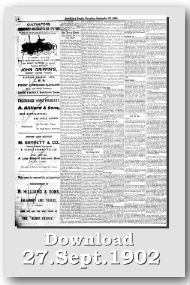 The Kerry People's first edition was published on the 27. Sep.1902 and in that edition, they published their prospectus which set out the newspapers goals.
Extract: We have no hesitation in declaring, at the outset. That the,'' Kerry People " and "Kerry Evening Star" shall be Catholic and Nationalist. These two terms are very comprehensive, and embrace the main, articles of our religious and political creed. In using the word Catholic, we must not for a moment be misunderstood. We use it in no aggressive or intolerant sense. In the wide world, no more tolerant people can be found than the Catholics of this country, who constitute the overwhelming majority of the population.
The Kerry People is one of 19 newspapers available from County Kerry through the Irish Newspaper Archives gateway.
The Kerry People's Newspaper Orientation:
Catholic, Nationalist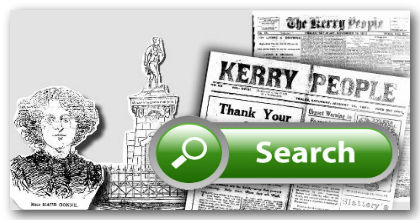 ---
People who viewed The Kerry People Newspaper also viewed the following newspapers:
| | |
| --- | --- |
| | |
| | |