The Kerry Press Newspaper Archive 1914 - 1916
The Kerry Press was a sister paper of the Kerry Advocate and both newspaper titles were published and printed from the same printers as the Kerry Star, Kerry News and the Kerry People. A bill that was presented before the government for the establishment of the Kerry Press and Kerry Advocates has the signature of Mr Maurice P Ryle who was the founder and editor of the Kerry News, Kerry Star and The Kerry People so we believe Mr Maurice P Ryle to have been heavily involved in both the Kerry Press and Kerry Advocate. An extract from the bill states: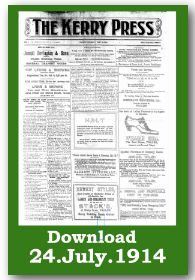 The Kerry Press and Kerry Advocate will be specially devoted to the interest of Kerrymen, to the advocacy of their national civic rights and to the furthermore of their material well-being in every branch of human activity- Commercial, Agricultural, Professional – into which the community of our great country is divided.
The Kerry Press will be a bi-weekly half penny newspaper, the Kerry Advocate a penny weekly, and a bi-lingual monthly for the promotion of language, literature and pastimes of the our country
The Kerry Press ran for a very brief period from 1914- 1916. Irish Newspaper Archives holds the archives from July – December 1914 and then January – May 1916.
If you would like contribute more detail on the origins of the Kerry Press why not send our content team your information on info@irishnewspaperarchives.com
The Kerry Press Newspaper Orientation:
Nationalist, Home Rule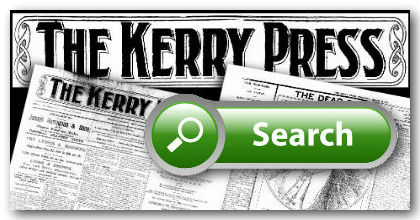 ---
People who viewed The Kerry Press Newspaper Archive also viewed the following newspapers:
| | |
| --- | --- |
| | |
| | |