The Longford Leader Newspaper 1897 – Current
The Longford Leader represents one of the last nineteenth century Irish Nationalist newspapers. Established in 1897 by J.P. Farrell (13 May 1865 – 11 December 1921 ) and Jasper Tully (1858–1938). The Longford Leader was one of many nationalist projects that the two worked on. Farrell was a notorious nationalist and went to prison four times between 1890 and 1910.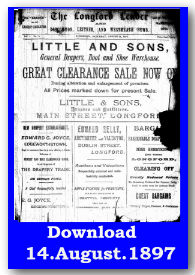 J.P. Farrell, was a MP for North Longford and the proprietor of the Longford Leader, started his journalistic career as the Longford correspondent of the Roscommon Herald. J.P Farrell was one of the leading instigators of the Ranch Ware across the area. In 1910, J.P. Farrell and Jasper Tully were in turn to be co-defendants against charges that their newspapers incited agrarian violence against "land-grabbers" in Longford.
The County of Longford witnessed many upheavals and was the centre of the 1798 rebellion, when the French expeditionary force led by Humbert landed at Killala and were defeated outside the village of Ballinamuck. During the Irish War of Independence the North Longford flying column ley Be Seán Mac Eion became one of the most active Irish units during the war.
The Longford Leader and regional newspapers from across the county and surroundings areas contain a wealth of information and articles depicting many of the stories from this time.
The Longford Leader Newspapers Orientation:
Independent, Nationalist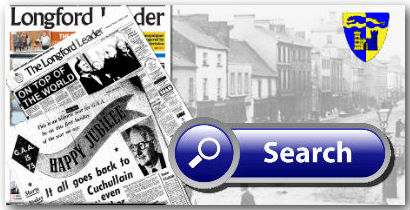 ---
People who veiwed The Longford Leader Newspaper also viewed the following newspapers:
| | |
| --- | --- |
| | |
| | |