The Nenagh News 05.January.1895 – 20.December.1924
The Nenagh News newspaper archive consists of 6,312 pages. Through the newspaper pages of the Nenagh News our members will be able to search and retrieve the full content. The Nenagh News is full of period advertisements which will highlight the social and commercial activities from 1895 – 1924 in the Nenagh area and North Tipperary region.
The Nenagh News archive covers the period 1914 – 1921 and reports on the rise of Republicanism and the devastating effects the Spanish flu had on the local poor population.
The Nenagh News contains detailed newspaper obituaries and may hold the missing key for your genealogy research. The birth, deaths and marriages section of the Nenagh News carries great descriptive information: Examples below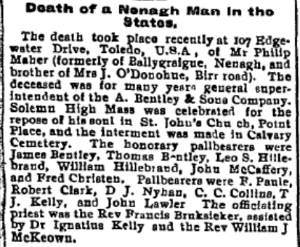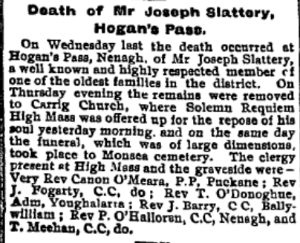 The Irish Newspaper Archive also has the complete archive for the Nenagh Guardian newspaper from 1838 to current day along with 70 other Irish Newspapers from across the Nation.
The Nenagh News & North Tipperary Agriculural Advertiser Orientation:
Indpendent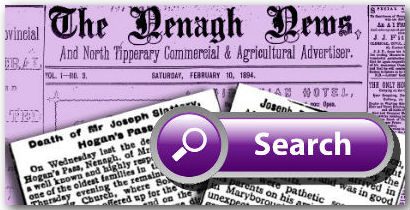 ---
People who viewed The Nenagh News Newspaper also viewed the following newspapers:
| | |
| --- | --- |
| | |
| | |