The Sunday Independent Newspaper Archive 1906 - Current
The Sunday Independent newspaper is the Sunday edition of the Irish Independent. The Sunday Independent supported the political line of Cumann na nGaedheal and its successor Fine Gael.
Form the very start of its publication the Sunday Independent offered a very different newspaper format then its sister paper the Irish Independent. The front page carried news events rather than adverts and published incredible illustrations satirising Irish culture and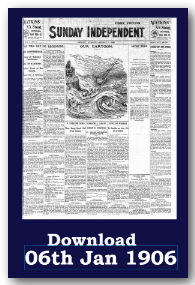 politics. Illustrations continue throughout the paper and are accompanied by photographs. The ability to this at the early stages of its publication is most likely due the advanced printing technology that the Irish Independent employed.
The Sunday Indo as its commonly called is not without controversy during the 1940's under the paper leaked that the Irish Government were leaving the British Commonwealth by repealing the External Relations Act.
The Irish Newspaper Archives resource has the complete archive of the Sunday Independent from 1906 up to current year.
The Sunday Independent Newspaper Orientation:
Independent, Nationalist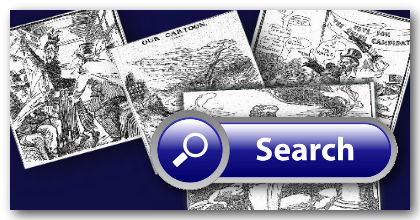 ---
People who viewed the Sunday Independent Newspaper also viewed the following newspapers: