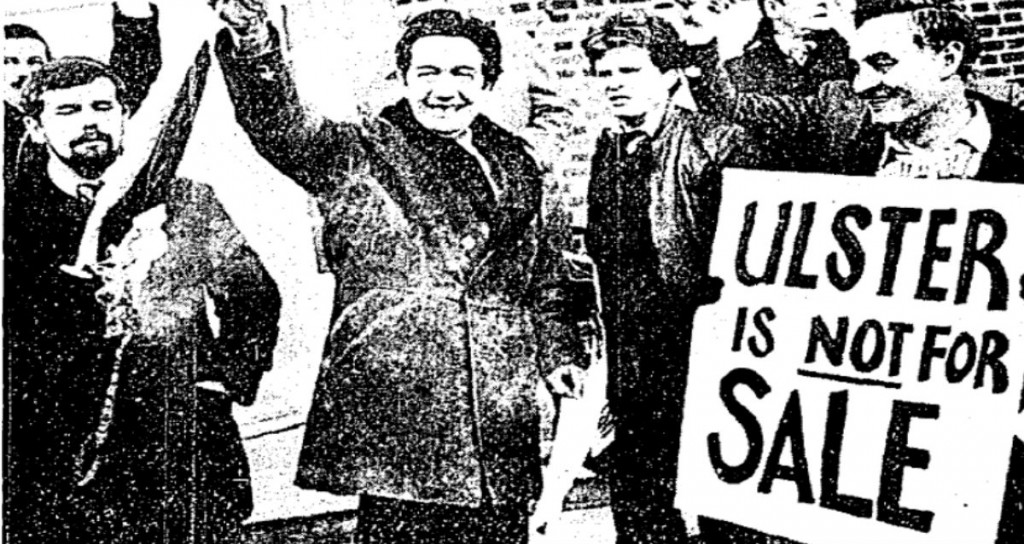 15 November 1985 Anglo Irish Agreement signed
Thirty-four years ago today a political crisis, much like the present day, loomed large in Irish society. On 15 November 1985 at Hillsborough Castle, County Down the Anglo-Irish Agreement was singed by Taoiseach Garret Fitzgerald and British Prime Minister, Margaret Thatcher.
The framework it was hoped would help to end the northern torubles, then entering a sixteenth year and which had claimed countless lives. The agreement provided for regular meetings between ministers in the Irish and British governments on matters affecting Northern Ireland. It outlined cooperation in four areas: political matters; security and related issues; legal matters, including the administration of justice; and the promotion of cross-border cooperation.
For Unionists however it was a 'gross betrayal' and they threatened to make Northern Ireland 'ungovernable'. Both leaders expressed the hope that there would not be a violent reaction from Loyalists. James Molyneaux, leader of the Ulster Unionist Party, said that if the course of action set out in the Anglo-Irish deal was allowed to go unchecked and it came to the stage where Unionists were to be 'transferred like a trussed up parcel from one state to another and the Irish Army attempted to take over this Province, then there would be violence'. The outspoken Ian Paisley added that the violence would be 'to the death'.
Both leaders sought to reassure Unionists concerns wtih Garret FitzGerald stating that 'Irish political unity would come about only with the consent of a majority'. Margaret Thatcher went further and claimed that there would be 'no change in the status of Northern Ireland without their consent. The legitimacy of the unionists position has been recognised by the Republic in a formal international agreement'. While ultimately the agreement would be dismissed as a failure it did act as a starting point in negotiations which would lead to the Good Friday Agreement thirteen years later.