The Anglo-Celt 29.April.1916 Dublin Cut Off
While the rebellion was taking place in Dublin news of the events were only trickling through to other parts of the country. While I was reviewing the archives for this week I selected The Anlgo-Celt 29.April.1916 front page to share with you.  Read below for an extract from the paper and download the entire article to keep!!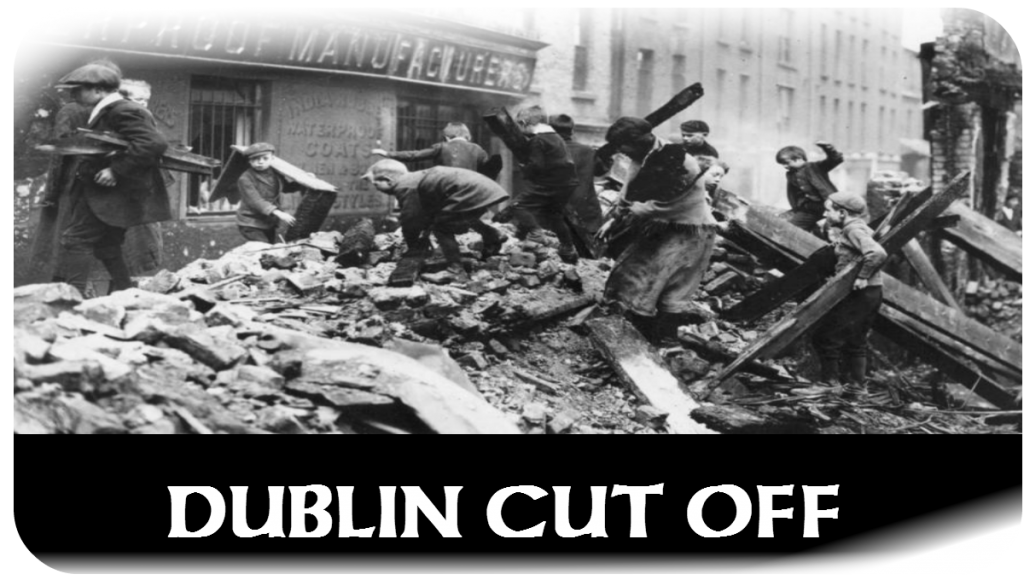 Please let me know if you enjoy this post by liking us on Facebook. Thanks

HEADLINES: Dublin Cut off / A Momentous Situation / Liberty Hall Shelled / Sir R. Casement Arrested and in London
Since Monday Dublin has "been cut off from the rest of Ireland, there being no train, telegraphic, telephone, or road service. There is absolutely , no doubt as to the seriousness of the situation, and persons who got out of the city tell the most thrilling narratives, which are supplemented by all sorts of rumours, but no official notification has as yet been issued.
The only item which is sent authority is that "during the period between the afternoon of 20th April and that of the 21st an attempt to land arms and ammunition in Ireland was made by a vessel under the guise of a neutral merchant ship but in reality a German auxiliary, in conjunction with a German submarine. The auxiliary sank, and a number of prisoners were made, amongst whom was Sir Rosier Casement".
STATEMENT IN THE COMMONS AND LORDS.
Mr. Asquith said troops had arrived from Belfast and from England. The place called Liberty Hall had already been occupied by soldiers, and so had St. Stephen's Green. Martial law had been proclaimed in Dublin City and County. Drastic action was being taken to secure the arrest of all concerned in the movement Outside the city all was tranquil. Only three minor cases of disturbance had been reported. Steps had been taken to make, cur friends abroad aware of the real significance of this most recent German campaign
To continue reading download the article below: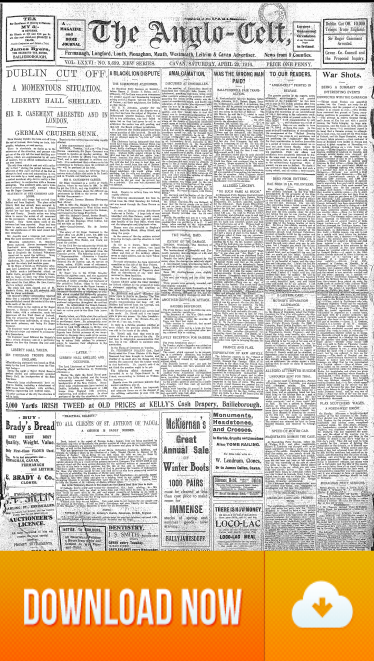 To read the The Anglo-Celt from its inception and over 60 other Irish Newspaper titles from 1738 subscribe today and get 25% of your monthly or annual subscription. Code 25DISC1916 (expires 30.04.16)