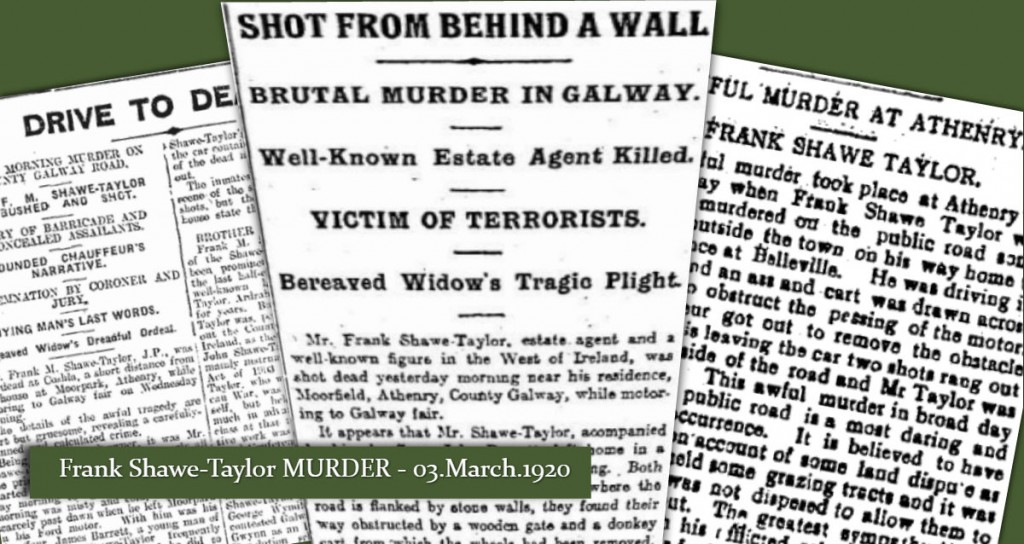 Frank Shawe-Taylor Murdered 03.March.1920
3 March
March was a month of terror in Ireland. It was a month when the IRA began to target the police, military and others in broad daylight as the frequency of barrack attacks gave way to ambush and assassination. It was also a month when the military began to strike back, while Dublin Castle upped the ante against Sinn Fein and their supporters. What else happened in Ireland in March 1920?

The murder of Frank Shawe-Taylor in county Galway shook landed society in Ireland, a class who had already experienced months of raids and intimidation. A prominent land agent and landowner in Galway, Shaw Taylor was ambushed close to his home, Moorpark near Athenry. Just after 6am as Shawe-Taylor and his chauffeur, a man named Barrett, made their way to the fair in Galway they were ambushed. Halted by a donkey and cart overturned on the road, Barrett stopped the car to try and clear the obstruction. As he did, a hail of gunfire riddled the car killing Shawe-Taylor outright with Barrett receiving only minor injuries. A land dispute was said to be the motive for the killing, with agitation on the estate dating back to as early as 1913. Although he had initially agreed to divide almost 250 acres of his farm, this was rejected by those carrying out the agitation. In 1914 Shawe-Taylor was targeted when farm outbuildings were set on fire and the following year his herd was severely beaten. His house and farm were under police protection for several years. In the weeks leading up to the murder in 1920 there was once more agitation for the breakup of land in the area and Shawe-Taylor had refused requests to do so including a deputation from the local IRA. Although no person was ever tried for the murder of Shawe-Taylor, the killing would lead to reciprocal murders taking place in Galway throughout 1920.
 Download Source: Tuam Herald, 6 March 1920, page 2.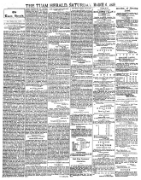 Download Source: Belfast Newsletter, 4 March 1920, page 4.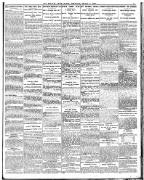 Download Source: Connacht Tribune, 4 March 1920, page 5.