Belfast Blitz April - A report from the Irish Independent 17.April.1941
The Belfast Blitz was four attacks of high-casualty German air raids on strategic targets in the city of Belfast in Northern Ireland. In April and May 1941 during World War II. The extract taken from the Irish Independent 17.April.1941 depicts the aftermath of a German bombing raid. The harrowing newspaper report on the Belfast Blitz and describes the distressing scenes in Belfast. The newspaper also issues the German report of the bombing raid.
Download the Irish Independent 17.April.1941 to read the full story. Get the Official and the German account of the bombing raid: HERE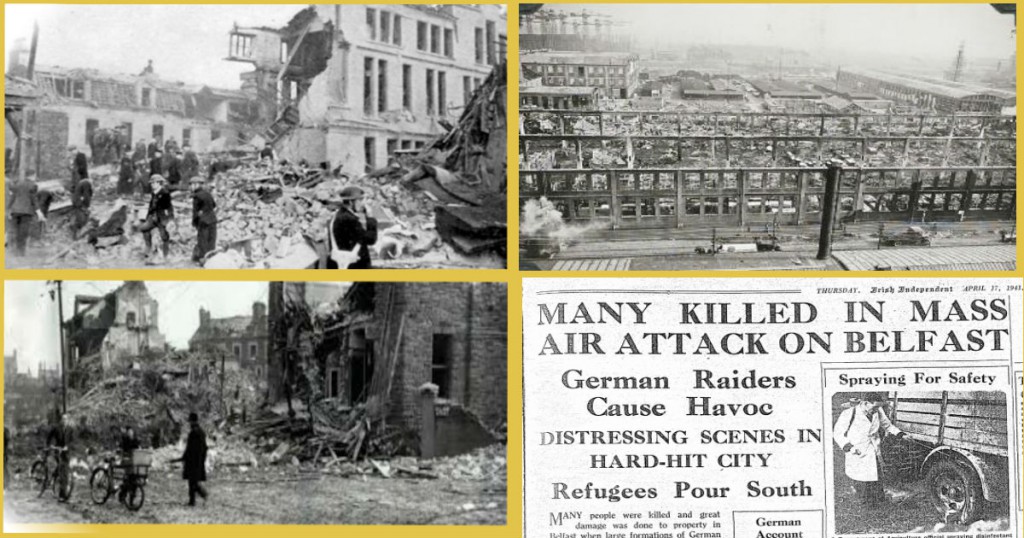 Accept for London the Belfast Blitz was the greatest loss of life in any night during the blitz. 1,500 civilians were injured with 900 people losing their lives
Irish Independent "Special Representative. Belfast Wednesday wrote:
As dawn broke over the city this morning  a  pall of black smoke hung over the blackened ruins of industrial buildings, shops and dwelling-houses which had suffered in the attack from wave after wave of raiders. The attack lasted several hours and the raiders were met by night fighters and terrific A.A barrage.  Hundreds were homeless, their houses shattered in the am of high explosive and incendiary bombs showered at random over the city. Many of them had sought refuge with friends during the night and had gone to public shelters.
To continue reading download the full page below: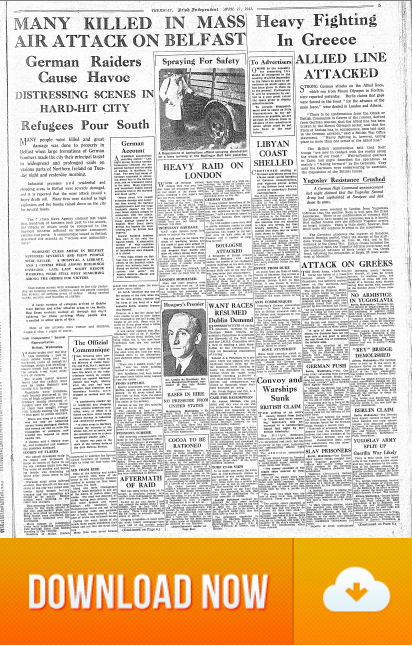 Get access to every page of newspaper from over 61 titles printed since 1738 to current with a membership to Irish Newspaper Archives.