The Evening Herald Archive 1891 to 1949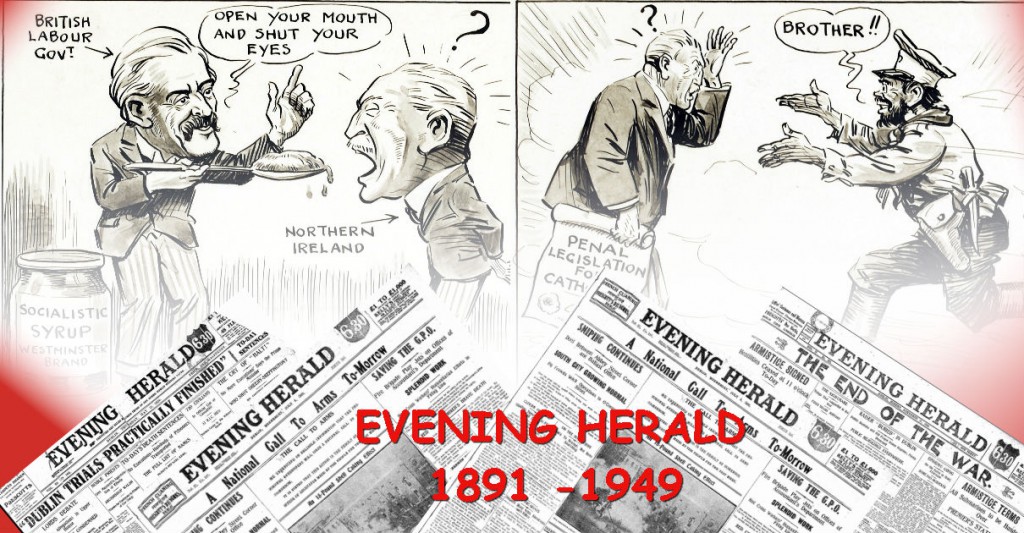 Evening Herald Archive Release
We are delighted to announce the long awaited release of the first tranche of the Evening Herald newspaper. The Evening Herald has played a significant and integral role in Irish history and from its very first edition announced the paper was here to fight for Irish free political thinking "The Herald has come to fight"    "Our purpose is to maintain political independence in Ireland, and to voice the thoughts of the Irish people who are uncontrolled by English politicians or any other extraneous domination".
It's reason for existing is well published on the Evening Herald ' s first page of its first edition. 19.December.1891. Download and save the first edition of the Evening Herald now for FREE!
The Evening Herald  is a fabulous new edition to our extensive online newspaper archive. Irish Newspaper Archives now hosts over 60 newspapers spanning 300 years of Irish history. The Herald joins a list of daily titles that we have available from the Irish Independent, Irish Examiner, Irish Press, Freeman's Journal and many more.
To celebrate the Evening Herald Archive release we offering a major reductions on all products and 20% off monthly and annual membership rates. Use the below COUPON CODE to get your 20% off:

Don't forget to use your coupon code!!
20% Framed Prints ~ 20% Newspaper books ~ 20% Membership - USE CODE: EHARC20
Irish Independent 10.02.1916 Article