Cork Examiner / Irish Examiner Archives Now Available
Starting this week you will be able to find the Irish Examiner in our archives. It is a great achievement to have contributed to this project, which now opens another page of Irish history.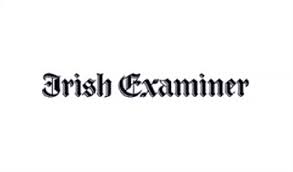 The pages digitised cover the period between the 1841 and 1949, with the remaining pages to be available from March next year thanks to a strong collaboration between the Irish Newspaper Archives and the Irish Examiner team.
"From the rise of Daniel O'Connell, and the devastation of the Great Famine, to the horrors of conflict at home and abroad, the Irish Examiner has for generations sought to shine a
light on the trials and tribulations of our island and its inhabitants.
Holding not so much a mirror of reflection as a candle to illuminate the birth of a nation and beyond, thisnewspaper, founded by John Francis Maguire under the title The Cork Examiner in 1841, has prided itself on fairness, objectivity and the pursuit of truth in the news. It has also charted sporting triumphs and disasters and — as our archives reveal — everything from the price of potatoes to Queen Victoria's love for Killarney." Dan Buckley, Irish Examiner, 19th November 2014.
We hope you will enjoy our new addition and it will considerably improve your research resources.