Irish Newspaper Archives is now available in your school!
We are delighted to announce the release of the Irish Newspaper Archives resource to all schools nationwide. INA have worked closely with the PDST to make this project possible. The project is a pilot scheme and will be open to every school nationwide until January 2018.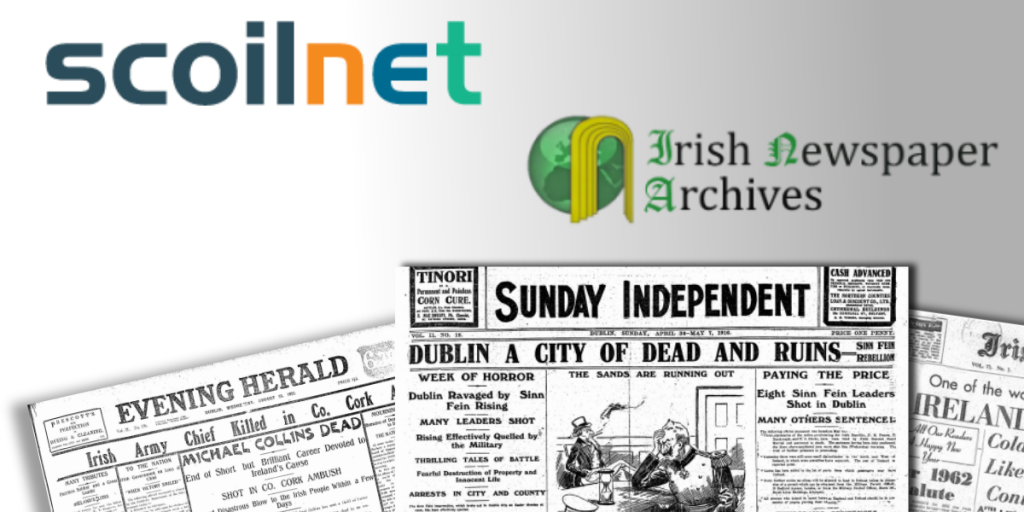 Schools will have access to the world's oldest and largest Irish Newspaper Archive via the schools network broadband. This incredible project now means that every school in the country will gain access to a national database of Irish newspapers spanning a period of 300 years. Students and teachers alike will gain the ability to peer back in time through over 9 million pages of newspaper from 69 newspaper titles nationwide.
To access the newspaper archive resource you must be on the Schools network brandband system. This broadband network is provided to all schools nationwide by the PDST.  Access is automatic and there is no need for usernames and passwords.
If you would like more details on the archive or the scope of the schools project please contact me : andrew@irishnewspaperarchives.com for more details.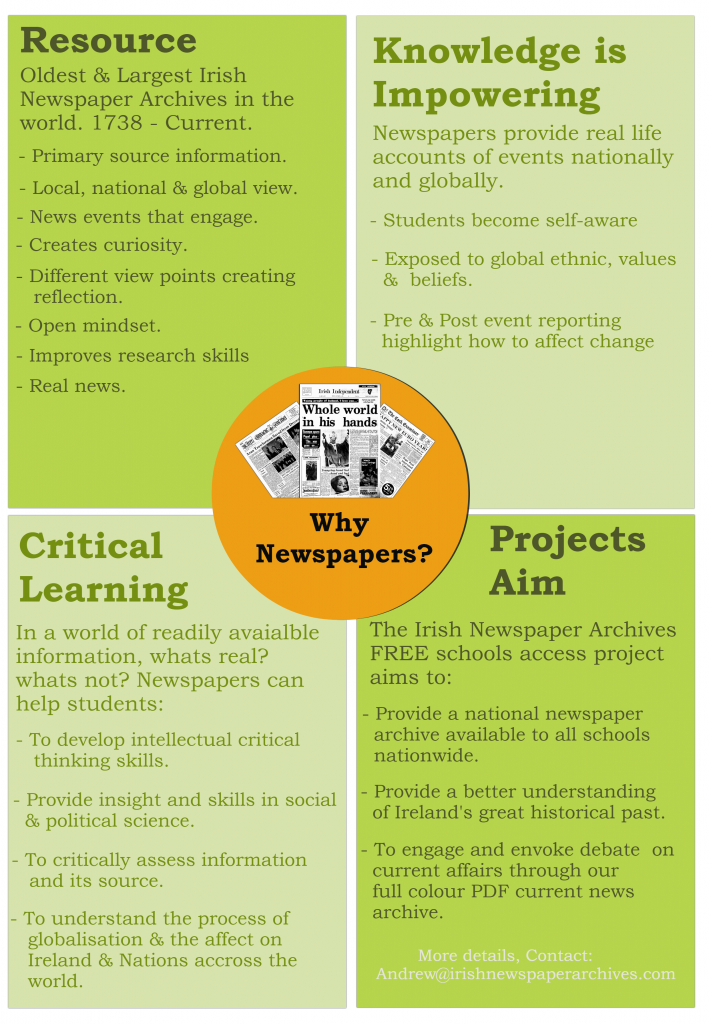 The schools access program is a pilot scheme and its success depends on the use of the archives by the schools so please spread the news wide and far and if you need more information do not hesitate to contact a member of our team.