Irish Rebellion 24.May.1798
Read below for an extract from the; "Belfast Newsletter Friday, May 25, 1798; Page: 2. Download the full page and get the news as it was reported in 1798 
The following NOTICE was distributed in Dublin on the 24th May.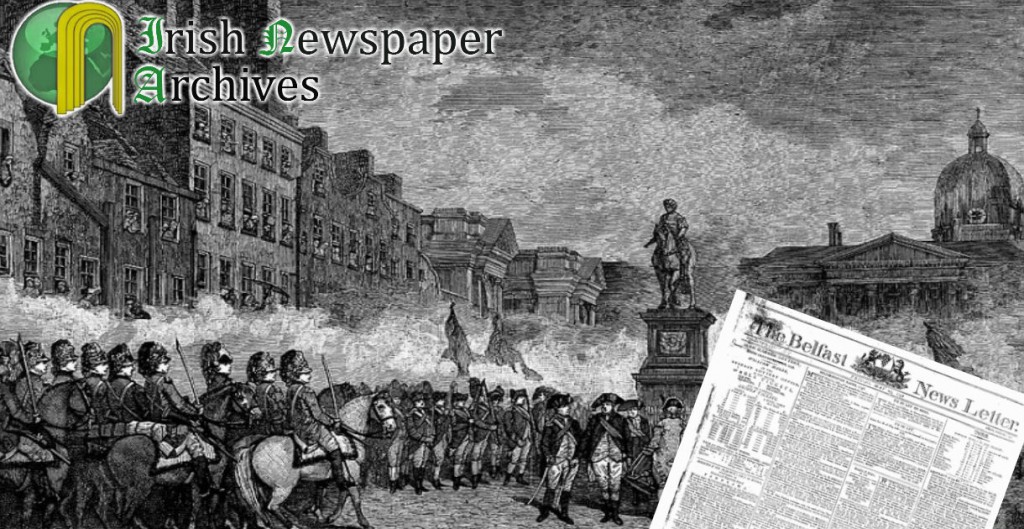 Extract
LIEUT. GEN. LAKE, commanding his Majesty's Forces in this Kingdom, having received from his Excellency the Lord Lieutenant full powers to put down the Rebellion, and to punish Rebels in the most summary manner according to Martial Law. does hereby give notice to all his Majesty's subjects, that he is determined to exert the powers entrusted to him in the most vigorous manner for the immediate suppress on the fame: and that all persons aiding in the present Rebellion, or in the anywise aiding or assisting therein, will be treated by him as Rebels, and punishment accordingly. And Lieut. Gen Lake Hereby requires all the inhabitants of the City of Dublin (the great Officers of State, Members of the House of Parliament, Privy Councillors, Magistrates, and military persons in the form uniform excepted) to remain within their respective dwellings from NINE o'clock at night till FIVE in the morning, under pain of punishment.
By order of Lieutenant General Lake,
Commanding his Majesty's Forces in this Kingdom,
Download and read the newspaper from the 24th May 1798.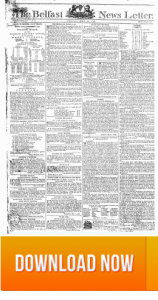 Join Irish Newspaper Archives and get access to 300 years of Irish history.
Use Coupon code MEX15
to get 15% off monthly and yearly membership.