Major John McBride Executed 100 years ago
Evening Herald 05 May 1916 - Front Page News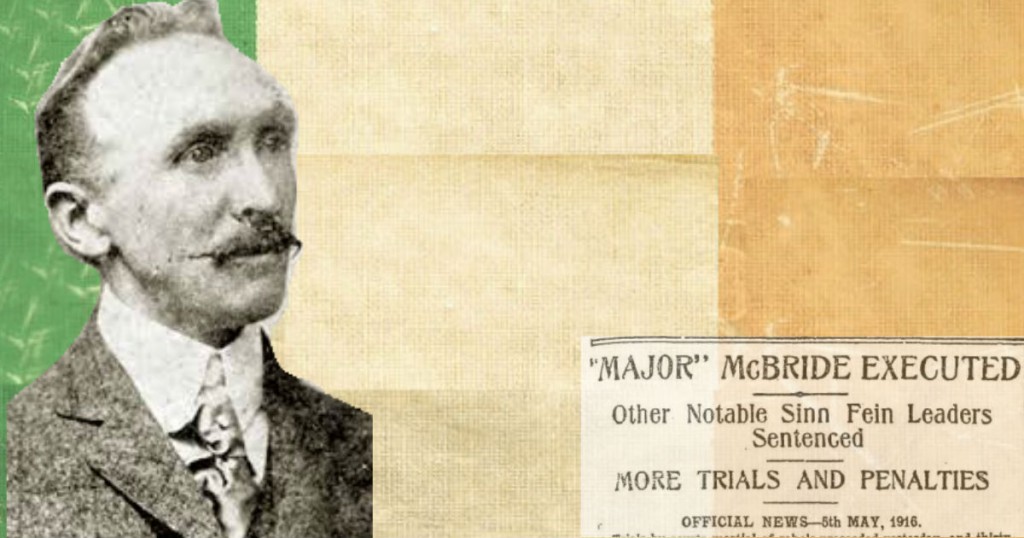 Trials by courts martial of rebels proceeded yesterday, and thirty-six men were tried. Confirmation had only taken place In three cases, namely—those of
THOMAS HUNTER.
JOHN McBRIDE.
WILLIAM COSGRAVE.
All three of these men were sentenced to death, but the General Officer Commanding-in-Chief commuted the death-sentence to penal servitude for life in the case of Hunter and Cosgrave.
The death sentence on John McBride was carried out this morning.
The following men were tried on the 2nd May:— -
EDWARD DUGGAN,
PIERCE BEASLEY,
JOSEPH MAGUINNESS.
These men were each sentenced to three years' penal servitude and the sentence was confirmed by the General Officer Commanding-in-Chief.
Short Sketches of the Careers that have ended
" Major" J. McBride was well-known in Irish Political circles. He took a prominent part in the South African War on the side of the Boers. Later he married Miss Maud Gonne, and dwelt for a time in Paris. Some years ago he was divorced from that  lady, and thereafter he resided in Dublin where he held a position in the Corporation as water-bailiff
To read the full page and all of the remarkable events that took place on the 05 May 1916 download the page below: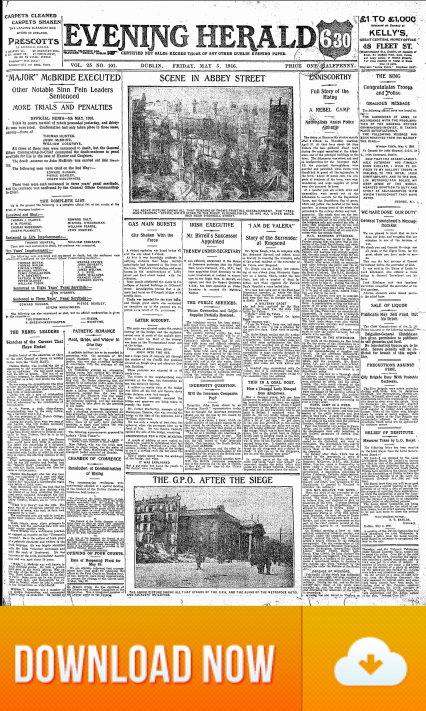 Search, read and print from over 60 newspapers dating from 1738 - current day. Start your journey today and join Irish Newspaper Archives.