On this Day through the Years 2nd to 9th February
On this day through the years is meant to help you discover interesting facts about events that have been reported in the Irish press or are just of general interest.
2nd of February
On this day in 1901 London was the capital of all royalty, as Queen Victoria's funeral took place. Read our earlier blog post and find out more about the event from the Irish Newspapers of the time.
It is now 11 years since Roger Federer became the No. 1 ranked men's singles player, position held for a record 237 weeks! The Irish Independent reported: http://archive.irishnewsarchive.com/olive/apa/ina/SharedView.Article.aspx?href=IND%2F2004%2F01%2F31&id=Ar01801&sk=C5261335
3rd of February
56 years ago, on this day, a plane crash brought the lives of Buddy Holly, Ritchie Valens and "The Big Bopper" to a tragic end. The Connaught Telegraph captured Buddy Holly's impact on music: http://archive.irishnewsarchive.com/olive/apa/ina/SharedView.Article.aspx?href=TCT%2F1978%2F03%2F29&id=Ar01105&sk=84A939DE
"La Dolce Vita" directed by Federico Fellini and starring Marcello Mastroianni and Anita Anita Ekberg has its film premiere in Italy on this day in 1960.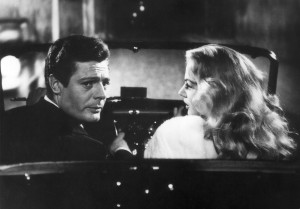 4th of February
Happy 43rd Birthday to Dara O'Briain! If you want to have a good laugh, you have to watch his shows!
In 1785, Irishman Richard Crosbie from Wicklow launched at 2:30 p.m. from an exhibition area at Rangelagh Gardens in Dublin his "Grand Air Balloon and Flying Barge" in which he intended to cross the Irish Sea. He did not succeed but it was recorded as the 1st unmanned balloon flight in Ireland.
5th of February
Ronaldo (30) Tevez (31) Neymar (23) Hagi (50) Happy Birthday!
Is it just a coincidence that 4 of the best Soccer players of the world share the same birthday???
5th of February 1846 is the day when the West Coast published its first newspaper, the "Oregon Spectator".
6th of February
Did you know that the board game "Monopoly" went on sale 80 years ago? When the last time you played it and what was the longest time you played it for?
It's been one year already since Jay Leno left "The Tonight Show"!
7th of February
The magnificent story of Pinocchio premiered as the second Walt Disney full-length animated film on this day in 1940.
Are Irish men romantic? The Irish Press, in 1973, seems to think that "Romance is for men…" http://archive.irishnewsarchive.com/olive/apa/ina/SharedView.Article.aspx?href=IPR%2F1973%2F05%2F02&id=Ar00809&sk=42822F01
8th of February
"Taxi Driver" one of Robert De Niro's best movies , also starring Jodie Foster was released on this day in 1976.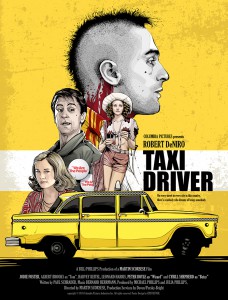 The 8th of 1952 marks the beginning of the 64th reign year of Elizabeth II, In 7 months and 3 days she will become the monarch with the longest reign in British history. Elizabeth was proclaimed Queen today. Proclamations were also made on the 6th, the 7th and the 11th of February.
For more on these subjects or other subjects that interest you, browse our extensive archives!