On this Day in History 10th to 15th March
History does not have preferred days or dates, therefore events that change the world can happen at any given moment. On this day, will be giving you some of the facts which happened between the 9th and the 15th of March, which have shaped the politics and the world.
9th of March
The Tokyo bombing, the single most destructive bombing raid in history, commenced on this day in 1945. U.S. warplanes dropped 2,000 tons of incendiary bombs over the course of the next 48 hours. Irish Examiner 1945: http://bit.ly/1MmJYaA
Did you know that the Barbie Doll was launched exactly 56 years ago? It went on display at the American Toy Fair in New York City. Eleven inches tall, with a waterfall of blond hair, Barbie was the first mass-produced toy doll in the United States with adult features. The doll was so popular in Ireland, that accessories were advertised and sold through national newspapers : http://bit.ly/194R1Xm
10th of March
Chuck Norris is 75 today! Here are some very funny Chuck Norris facts: http://www.chucknorrisfacts.com/chuck-norris-top-50-facts
Alexander Graham Bell made the first telephone call on this day in 1876, to Thomas Watson. He only said: "Mr. Watson, come here, I want to see you."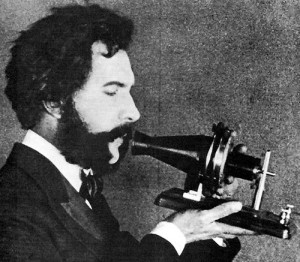 11th of March
One of the world's worst ever pandemic started in 1918.The "Spanish flu" would eventually kill 675,000 Americans and more than 20 million people around the world. Freeman's Journal advertised a remedy: http://bit.ly/1BiUxru
On this day in 1926, Eamon De Valera resigned as leader of Sinn Fein as he did not agree to their abstention tactic. He then forms a new party, Fianna Fail. The Examiner reported: http://bit.ly/1A8i9KG
12th of March
It is now exactly 6 years since Financier Bernard Madoff pleaded guilty to scamming his investors and accumulating losses of 18 billion. His Ponzi scheme was the largest fraud in Wall Street history. http://bit.ly/1BiWZOW
The Foundation stone of the Australian capital, Canberra, was laid in 1913, using the ideas of two American architects from Chicago.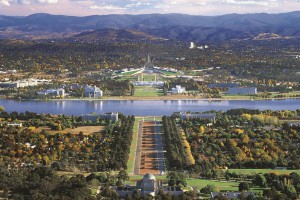 13th of March
On this day, in 1944, Britain suspends all travel between Ireland and the United Kingdom. This was due to the Irish government's refusal to remove any German or Japanese diplomats from its territory. De Valera refused to do so to protect the neutrality of Ireland in the war. http://bit.ly/1CUNur8
On this day two years ago, Pope Francis was elected as the 266th Pope of the Catholic Church. http://bit.ly/1KKO6nE
14th of March
Today is Albert Einstein's Birthday! He was born on March 14, 1879, in Ulm, Germany. One of humanity's greatest minds, he altered man's view of the Universe and made the atomic bomb possible.
15th of March
Happy Mother's Day!
The epic chronicle of the lives of the Corleone's, "The Godfather", was released on this day in 1972. Adapted from the best-selling book of the same name by Mario Puzo, the movie became a staple of American cinema.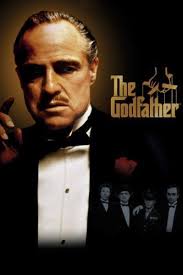 To find more information about these facts or other interesting historical events, visit the archives and explore the Irish newspapers!