Luke Kelly Passed Away 30th January 1984
Singer
Luke

Kelly

of the Dubliners died last night. ( 30th January 1984) He was admitted to the Richmond Hospital on Saturday night. One of the original members of the Dubliners, Mr.

Kelly

(44) had two major operations following a brain tumour in 1980, but had apparently: made a quick recovery following the most recent operation.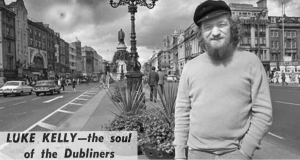 OVER the three decades since his death on January 30, 1984, Luke Kelly's place at the core of Irish cultural life has been uncontested. A 30-year conveyor-belt of bustling new talent and eager ambition has failed to unearth a voice with the passion, conviction and sense of purpose that marks Kelly as one of the worl Continue Reading
Posted on January 30, 2017
W B Yeats - William Butler Yeats

, (born June 13, 1865, Sandymount, Dublin, Ireland—died January 28, 1939, Roquebrune-Cap-Martin, France), Irish poet, dramatist, and prose writer, one of the greatest English-language poets of the 20th century. He received the Noble Prize for Literature in 1923.
Download the newspapers from January 30th 1939 to read how one of Ireland's most celebrated Nobel prize winners was regarded. FREE download below.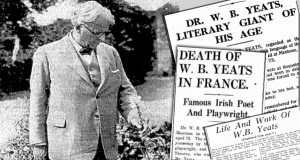 Posted on January 17, 2017
This day 20 years ago the first divorce since the times of Brehon laws was granted in the High Court in Dublin yesterday, a month ahead of divorce legislation.
 The High Court judge Mr Justice Barron made legal history when he granted the first divorce granted by the State since the 1995 referendum. Download the article from the Irish Examiner 17.01.1997 below.
The application was made under the Constitution which was amended by the 1995 divorce referendum. The Family Law (Divorce) Act 1996 was then passed by the Dail but will not come into effect until February. Continue Reading