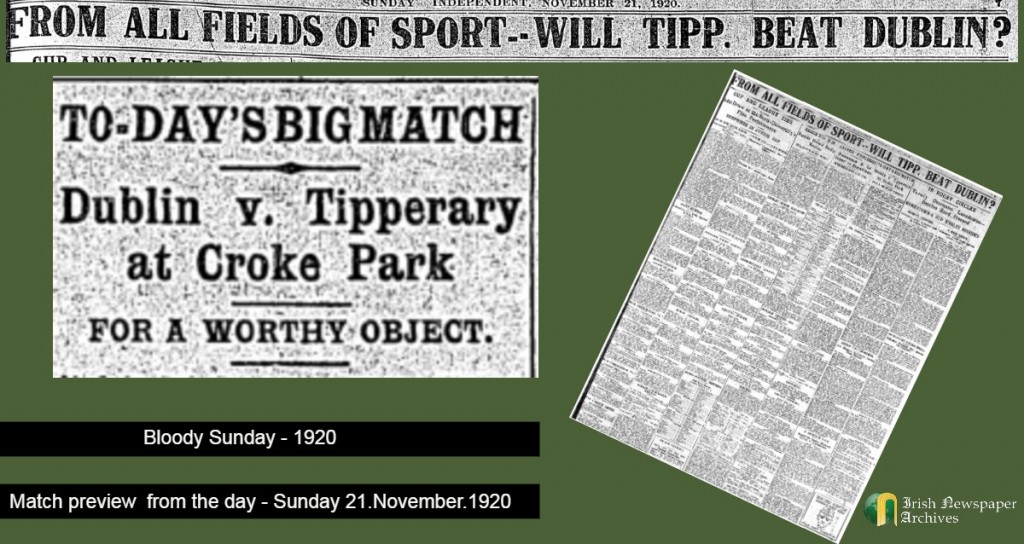 Tipperary Vs Dublin 21.November.1920 - Match Preview Sunday Independent 
As excitement grew on the morning of the  21.November.1920 the Sunday Independent match preview reads like so many others. Little did the travelling supporters or the footballers know what the day would bring. The shocking events that unfolded at Croke Park that day would stun the nation and the world.  Download the Sunday Independents pre-match review below:
Dublin V Tipperary
Arising out of a challenge by the captain of the Tipperary footballers, the Dublin football team play the Premier County men to-day at Croke Park, when a good lively scientific game should result.

Download Sunday Independent 21.NOVEMBER.1920
Sunday Independent 1906-current, Sunday, November 21, 1920 2