Independence Day Fourth of July
The 4th of July is America's Independence day and on this day in 1776 the Continental Congress adopted the Declaration of Independence which declared that the thirteen American colonies regard themselves as a new nation, the United States of America and that they were no longer ruled by the British Empire. 
To mark this great day history we offering 50% OFF monthly and annual membership use Coupon Code : 1916FB   See below for FREE Front pages downloads for JFK / NIXON / REAGAN AND BARACK OBAMA'S Irish tours.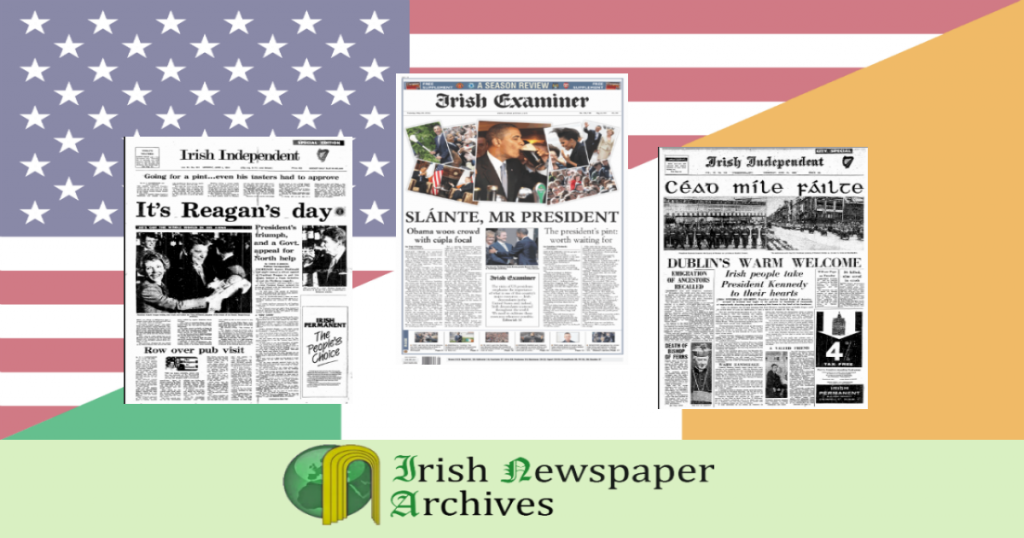 Irish - American
The Irish have played their fair share in helping to shape and build many of America's great cities and have enriched the multi-cultural society that is the USA.  The bond between our two countries can clearly be seen in the welcoming that we give to all those from the states to our shores. Over the years we have had some memorable visits from America's Presidents.
Get 50% OFF Monthly & Yearly subscriptions with coupon code: 1916FB  VALID TILL 06.07.16

Irish Independent Thursday June 27 1963 Irish Independent Saturday October 03 1970 Irish Independent Monday June 04 1984 Irish Examiner 24 May 201